Multi-functional
- Be strong clothespin separately or assembled with rails/racks
- To secure opened bags
- To bundle paperworks
- To display the poster or commodity with our hooks
- Use them for towels, laundry, as bag clips for snacks, game pieces, or hardware, you name it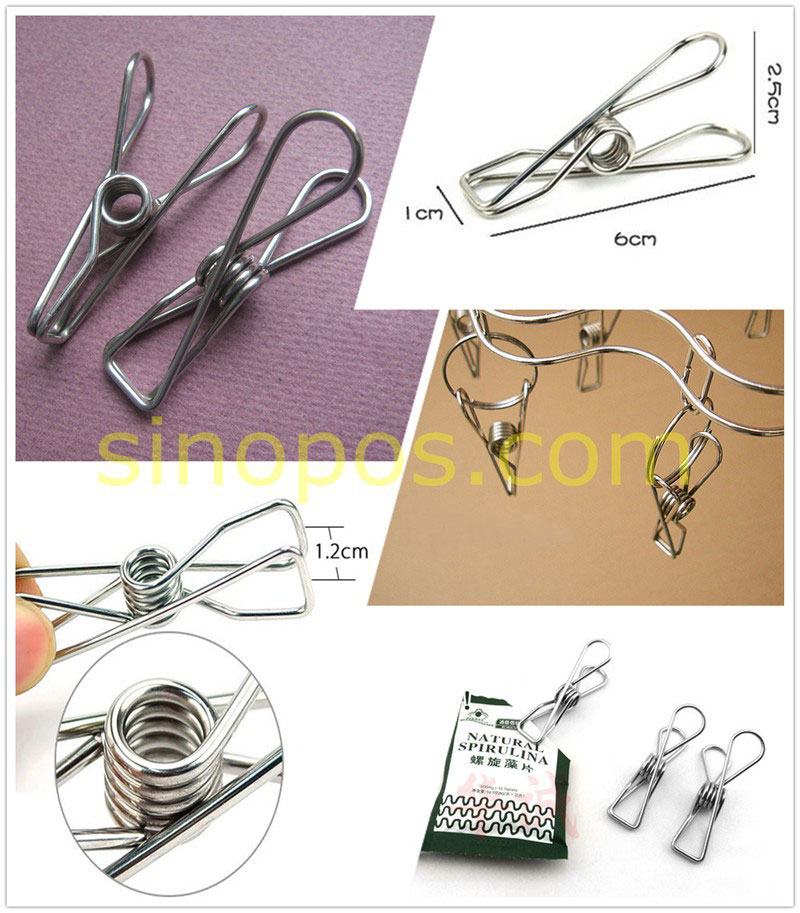 Features
- One single piece design. a single piece of corrosion resistant stainless steel wire stock, there is nothing that can break or fall off these sturdy little clips.
- .Compression spring has been prove by experiments that it can stand more than 10000 times of fatigue tesing
- Use them for towels, laundry, as bag clips for snacks, game pieces, or hardware, you name it.
- Simple design, superior materials, and quality construction mean these clothes pins will last for years.
- Made from rustproof stainless steel